Choco Chips Cookies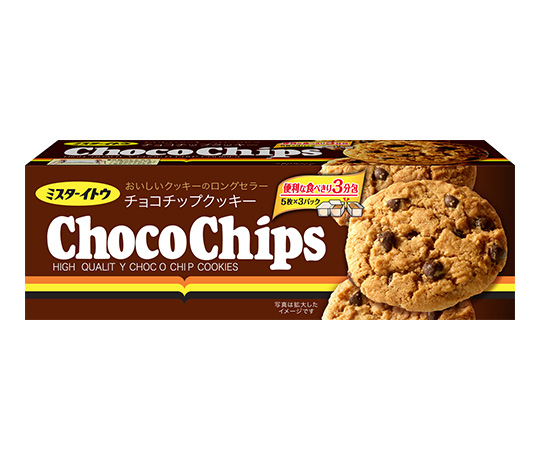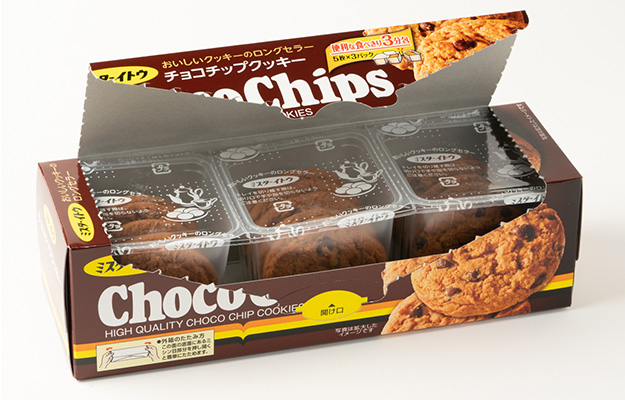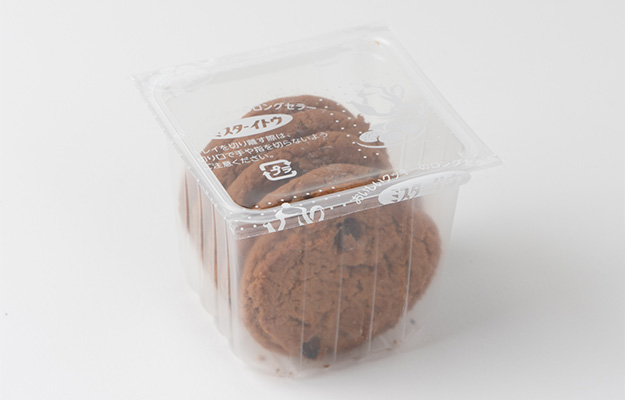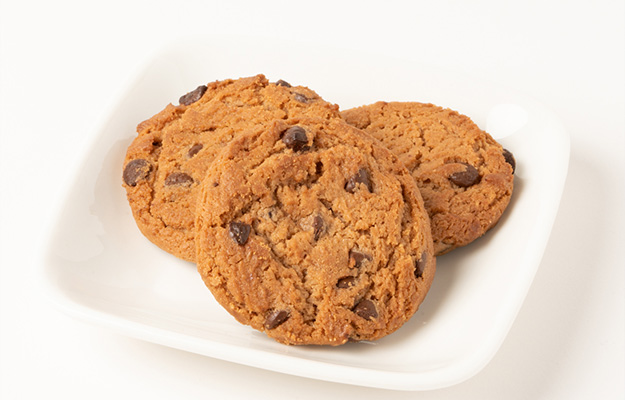 An authentic Choco Chips cookie with the carefully selected materials and the rich taste of Chocolate.
The secrets to its deliciousness
We have maintained our own special recipe over 40 years. It has particular spice and savory texture.
It has 15% of Chocolate Chips, then you can enjoy the rich taste of Chocolate.
You can enjoy a well balanced brittleness of texture by our special recipe.
Ingredients
Wheat Flour (processed in Japan), Shortening, Sugar, Chocolate Chips, Starch, Hen's egg, Cocoa powder, Salt, Spice / Baking powder, Emulsifier, Flavor, Carotene, Coloring (It contains Wheat, Egg, Milk, and Soy bean)